In the "The Best Places To Live" by CNN Money, Wellesley, Massachusetts was rated number 11 of 25 small towns in the US. It was selected as one of the "Top Earning Towns" for 2012.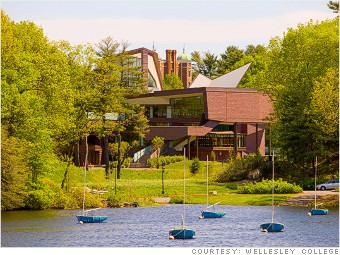 Article From CNN
Population: 28,463
Median family income: $209,862
Median home price: $836,000
Wellesley is a magnet for high-earning executives who work in Boston's financial district. It's just 20 minutes away by commuter rail, a quicker trip to Beantown than from closer neighborhoods that are reliant on the frequent-stopping T.
Residents enjoy the town's quality schools and quiet suburban feel. Houses are pricey, but the electricity is cheaper -- Wellesley has its own utility, giving residents a 25% discount on power and maintaining lines with whip-like efficiency. For a city that gets nearly 50 inches of snow a year, that's no small thing
Dwell360 is a residential real estate firm based in Boston and Newton Massachusetts. Dwell360 services the cities and suburbs of metro Boston. We are focused on our customers and our experience in the residential real estate market is extensive. Search for homes in Massachusetts and then give us a call.
Information Was Gathered from CNN Money Magazine (money.cnn.com)